The 5th Consortium meeting (Final)
26 September 2013, Kharkov, Ukraine
The final consortium meeting aimed to bring together all project partners in order to conduct the overall project review, evaluate project results and achievements in concordance with project Objectives and Key activities (analytical tasks, twinning, networking, international cooperation, awareness raising).
Specific objectives:
Verification of the project's tangible targets (presentation per Work packages) tasks;
Key project results discussion;
Exit strategy and sustainability issues validation by partners;
Review of project results by Scientific Reference Team;
Discussion of the Final Report preparation issues.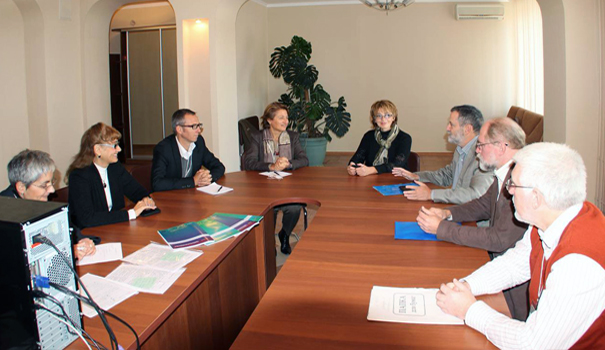 Main project achievements related to the second reporting period, particularly, twinning and international collaboration activities, have been presented.
Exit strategy and sustainability issues have been discussed. SUCCESS consortium together with expert team have developed the model of the project exit strategy based on the relation between science excellence in the field of scintillation/luminescence materials and Pan-European industrial partnership. Report on Sustainability plan and Exit strategy has been validated.
Special attention has been put on peer reviews of project achievements by SRT – particularly on Twinning and International activities review. All peer reviews of four planned have been completed. All reviews are positive with the minor shortcomings.
Management and Financial issues have been discussed in details during management meeting on October 7-8, 2013 in ISMA, Kharkov, Ukraine.